Join Dash Hudson and Sarah Lee, Social and Community from The Inkey List as we discuss how to strike the perfect balance between community management and ecommerce.


What You'll Learn: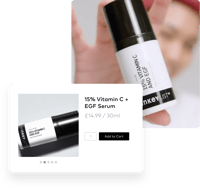 Tactical strategies brands can take to continue to navigate and thrive in this fast-paced economic environment.
How to adopt data analysis and AI technology in the content creation process for rapid insights you need to succeed.
How to lead the way on social through creativity, authenticity, and innovation.